NusaBali.com reports that the G20 Summit set to take place in Bali in late October 2022 is expected to create employment opportunities for the people of Bali.
Airlangga Hartanto, The Coordinating Minister for the Economy, speaking before the academic community of Mahasaraswati University in Bali on Friday, 17 December 2021, said 33,000 workers would be involved in making the G20 Summit in Bali a success. The Minister said the economic impact of the G20 Summit would be even more significant than the 2018 International Monetary Fund Meeting and World Bank Meeting in Bali in 2018.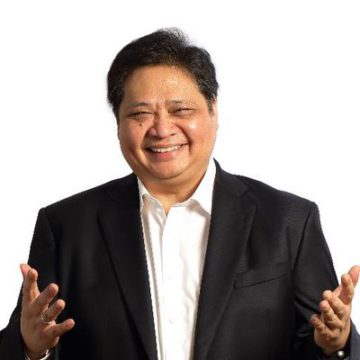 Airlangga spoke at the Mahasaraswati University at a seminar on "Opportunities and Challenges of the Indonesian Economy in the New Normal."
The Minister told his audience that the G20 Summit would comprise the main conference sessions and 150 side meetings.
"Compared to the 2018 World Bank meeting, the G20 Summit will have a much larger impact on the Balinese economy. There will be a need for 33,000 workers for this event," said Airlangga. Adding enthusiastically: "There will be Rp. 2 trillion added to the gross domestic product contribution (from the Summit). This may not be repeated for another 20 years. Come on, students of Mahasaraswati, grab this unique opportunity."
Airlangga also called on the academic community of Mahasaraswati University to prepare high-quality human resources for the Summit, particularly in technology and digital technology. Hoping to incite a competitive spirit, Airlangga also appealed to the Rector of the University, Dr. Drs. I Made Sukamerta to be ready to face the challenges ahead.
In a related area of concern, Airlangga reminded Bali to protect and safeguard its image in the face of the G20 Summit, proving to the world that the Island is positively weathering the pandemic by carefully following all health protocols. "The appearance of the Omicron Variant demands even heightened attention to health protocols," he said.
The Coordinating Minister of the Economy said that the G20 Summit and other international events would speed the recovery of the Balinese economy. Airlangga alluded to the recent grand opening event held at the Mandalika Speedway in Lombok, attracting 250,000 travelers to the West Nusa Tenggara.
Related Article
Advance Team for G20 Summit Visits Bali
The Nusa Dua Ready to Welcome G20 Summit
PeduliLindungi App Required in Bali
Benoa Port to be Showcased to G20 Summit
Bali's Benoa Cruise Port Ready by Mid-2023
G20 Summit to Visit Bali's Mangrove Forest