The Garuda Wisnu Kencana (GWK) Cultural Park, located south of Bali's Ngurah Rai Airport, has reopened after being closed to tourists since February 2021 due to the global pandemic.
As quoted by the State News Agency Antara, GWK's Manager for Marketing Communication and Events, Andre Prawiradisastra, said on Friday, 22 October 2021: "The Management of the GWK Cultural Park decided today to reopen. The reason this decision was delayed until now is due to the desire by the management to first witness a decline in COVID cases in Bali."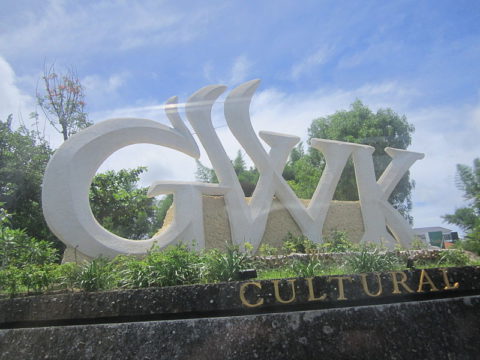 Prawiradisastra said that Bali's airport has been formally reopened for international flights effective 14 October 2021 also played a role in the decision to reopen GWK to the public. Adding: "So, when recently announced that international flights would return to Bali, we immediately decided to reopen today (22 October). We are a little late in reopening (GWK) when compared with the reopening of other tourist attractions in Bali."
Initially, GWK will only reopen to the public three days a week: Friday, Saturday, and Sunday.
The GWK spokesperson said that once visitor numbers picked up on weekends, the Park would operate again seven days each week.
As part of its reopening, GWK officials said strict health protocols would apply in every aspect of their operations to prevent the spread of COVID-19. This will include the use of the new Pedulilindungi Smart Phone Application installed at the Park's entrance. Visitors will need to sweep the barcode at the door to verify compliance with vaccination requirements and create of tracking record of their visit.
Special Price Offer
To induce the public to visit GWK, the Park's management has prepared a range of special promotional packages, including an admission price at the door of only Rp. 85,000 – a reduction from the old price of Rp. 125,000.
Visitors with a Bali ID card (KTP) are allowed entrance after paying only Rp. 60,000 per person or Rp. 200,000 for a group of four.
Related Articles
GWK Temporarily Closed on 01 February 2021
PeduliLindungi Application Required in Bali
No Takers to Restart Int'l Flights to Bali
Waiting for Tourists to Arrive in Bali
Minister Sandiaga: Bali Ready? Or Not?
Visas Valid for Direct Entry to Bali
19 Nations Now Allowed to Visit Bali
Bali Widens it Door-Quarantine Now 5 Days
Government Eyes Reducing Quarantine to 5 Days
Updated List of Bali Quarantine Hotels