Indonesia's Minister of Tourism and the Creative Economy, Sandiaga Salahuddin Uno, quoted by Kompas.com, discussed the requirement that foreign tourists must be fully vaccinated and pass COVID-19 screening and hold health insurance with a minimum coverage of Rp. 1 billion per traveler.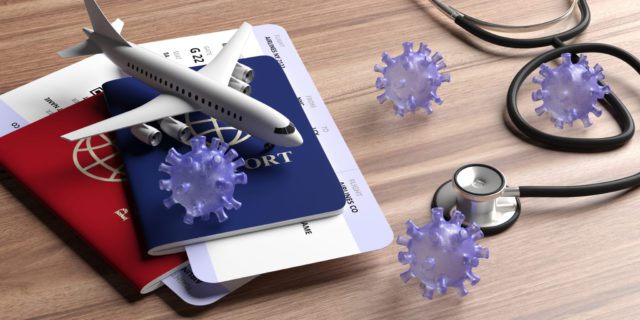 Speaking during a weekly press briefing on Monday, 18 October 2021, Sandiaga said: "Foreign tourists coming to Bali must have health insurance with coverage for at least Rp. 1 billion. The government will provide insurance available on arrival with two premium levels of Rp. 800,000 and Rp. 1 million."
Sandiaga said that the health insurance provided by the government to foreign travelers provides coverage to a maximum protection level of Rp. 1.6 billion – Rp. 2 billion, depending on the policy purchased, for a coverage period of 30-60 days from the date of purchase. 
The tourism minister explained that whenever arriving foreign tourists do not already have health insurance acquired in their home country, they can now purchase insurance upon arrival in Indonesia.
Sandiaga postulated that the current low level of foreign tourists arriving in Bali is due to the lack of scheduled international flights from any of the 19 countries approved to fly to Bali and the lag time required to prepare travel documents.
Sandiaga confirmed communications were underway with operators of charter flights from Russia and Ukraine. Arrangements are also being discussed and coordinated to position live-aboard small cruise ships in Bali to accommodate arriving foreign passengers during the mandated 5-day quarantine period.
During his weekly press conference, Sandiaga said that the 35 hotels certified to quarantine arriving international passengers can now also receive regular "non-quarantine" guests provided stringent health protocols are enforced, and areas and accommodation for quarantine and non-quarantine guests are strictly separated.
Related Articles
Minister Sandiaga: Bali Ready? Or Not?
Visas Valid for Direct Entry to Bali
19 Nations Now Allowed to Visit Bali
Bali Widens it Door-Quarantine Now 5 Days
Government Eyes Reducing Quarantine to 5 Days
Updated List of Bali Quarantine Hotels