Balipost.com reports that Indonesian President Joko Widodo has relayed the confirmation that Russian President Vladimir Putin will attend the G20 Summit in Bali in November 2022. The Indonesian President also confirmed that the Ukraine President, Volodymyr Zelenskyy, has been invited to join world leaders at the Bali Summit.
The State News Agency Antara reported the President's comments from the Bogor Presidential Palace on Friday, 29 April 2022. Joko Widodo used the opportunity to express his thanks to G20 participants who have confirmed their attendance in Bali.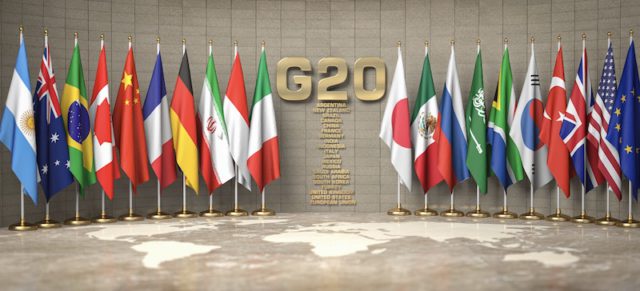 The Indonesian President and the Russian President spoke on Thursday, 28 April 2022.
During their telephone conversation, Putin reportedly updated Joko Widodo on the situation in Ukraine, including ongoing negotiations between Russia and Ukraine.
The Indonesian President used the opportunity to urge that peace in Ukraine be given priority and pledge that Indonesia stands ready to contribute to any peace process.
On Wednesday, 27 April 2022, President Joko Widodo called Ukraine's President Volodymyr Zelenskyy to invite him to attend the G20 Summit in Bali.
Although Ukraine is not a member of the G20, Indonesia, as the current chairman of the G20, is entitled to invite non-members to attend the Summit.
Many members of the G20 have criticized the Russian invasion of Ukraine, now in its ninth week. The conflict has sparked international geopolitical tension, threatened the global economy, and precipitated a massive humanitarian crisis.
Many G20 members are calling for the ouster of Russia and Vladimir Putin from the participant list for the Bali Summit. As host and chair of the Summit, Indonesia has resisted these calls, saying it was too premature at this time to take such a decision.
The Indonesian President explained that he has invited Volodymyr Zelenskyy to the Bali Summit to help restore a troubled world economy.
"We understand that the G20 serves as a catalyst in global economic recovery. If we are discussing global economic recovery, two factors are critical at this time. The first is the global COVID-19 pandemic, and the second is the war in Ukraine," said the Indonesian President speaking by video link from the Bogor Palace.
The G20 Summit will be held in Bali from 30-31 October 2022.
Related Articles
G20 Bali Summit: The Russians are Coming
G20 Conundrum: Russia-Ukraine-Indonesia
Russians in Bali Suffering a Cash Crunch
Bali – a Favorite for Russians & Ukrainians
Ukrainians in Bali Protest Russian Invasion
Ukrainian Protestors May Face Deportation
Bali to Host G20 Summit in November 2022