Indonesian Minister of Tourism and the Creative Economy, Sandiaga Uno, claims that Bali is a favorite destination for Russians and Ukrainians. The Minister put forth these claims during his weekly press briefing on Tuesday, 01 March 2022.
Despite the recent violent invasion of Ukraine by Russian forces, Sandiaga said Bali and the rest of Indonesia remain welcoming to visitors from these two nations. "We continue to extend opportunities for tourists from Russia and Ukraine to holiday in Indonesia," said the Minister quoted by Kompas.com.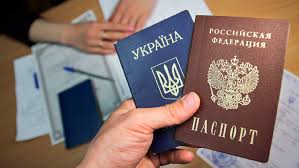 Both Russia and Ukraine are considered among the highest foreign exchange contributors in terms of average expenditures and length of stay, with Bali as their favorite Indonesian destination. Indonesia hopes that the current conflict between Russia and Ukraine will not delay the recovery of Indonesian tourism. Ignoring recent developments, Sandiaga said: "We continue to coordinate on an inter-governmental level to establish Moscow-Denpasar air routes, although this plan is under review on a day-by-day basis."
Sandiaga underlined that Ukraine and Russian tourist markets have good potential from the perspective of average expenditures able to grow on a year-to-year basis. At the same time, the government will also focus on promoting visitor numbers from other major market sources, such as Australia.
Worthy of note, both Russia and Ukraine are not included in the list of 23 countries eligible for visa-on-arrival commencing 07 March 2022.
The Deputy to the Tourism Ministry for Tourism Products, Rizki Handayani Mustafa, added: "Certainly, we can look at other countries not affected (by war), such as Australia, which is Bali's number one source market and must therefore become a priority." Rizki also pointed out that Australia is reopening its borders, releasing substantial pent-up demand from the Australian market to visit Bali.
Related Articles
Bali on 07 March: No Quarantine & VOA Back
Ukrainians in Bali Protest Russian Invasion
Ukrainian Protestors May Face Deportation
Bali to End Quarantine by Latest 14 March