Bali Prosecutors, unsatisfied with a prison sentence of 2.5 years handed down to a 29-year-old Russian woman, Ronizhena Inna Vladimirovna, for possession of 2.19 grams of marijuana, are appealing the sentence to a higher court seeking a more severe punishment.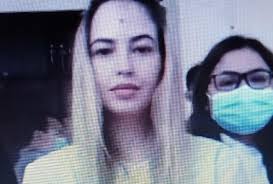 As reported by Beritabali.com, prosecutors had initially sought a 6-year prison term for the Moscovite for violating Indonesia's strict anti-narcotics law. Prosecutors are on appealing and seeking to increase the court's sentence to 6 years and a fine of Rp. 800 million/
Vladimirovna was arrested on 12 April 2020 in Seminyak with a small clip of marijuana in her possession.
Related Articles
Russian Gets 2.5 years for 2 Grms of Grass
Russian Gets 5.5 Years for a Gram of Ganja