Oto.detik.com reports that the G20 Summit set to take place in Bali in the closing days of October 2022 will use electric vehicles. The major global conference is expected to attract more than 7,000 participants. Many world leaders plan to use 500 electric vehicles as part of Indonesia's commitment to host a "green conference."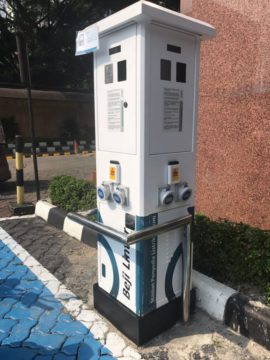 The State Power Board (PT PLN) is building 21 Public Electric Vehicle Recharging Stations (SPKLU) located within 15 shelters in preparation for this momentous occasion. The charging stations will be ready to use starting in March 2022. From the 21 recharging stations, 12 are equipped for 25 kW fast-charging, with the remaining nine stations set for 50 kW.
The Deputy Minister for State-Owned Enterprises (BUMN), Pahala Nugraha Mansury, told the press, "The G20 Summit will allow Indonesia to show the world that we have a strong commitment to reducing gas emissions."
Mansury said the preparation of charging-station is essential to help accelerate the use of electric vehicles in Indonesia. The Deputy Minister also called on State-owned Enterprises (BUMN), Regionally-owned Enterprises (BUMD), and Provincial Governments to convert their vehicle fleet to electric power to welcome the G20 Summit to Indonesia.
Pahala touted that electric vehicles were better for the natural environment by combatting global warming but also offer cost savings to their users. "Those who use electric vehicles and drive between 60-70 km per day can save between Rp. 300,000 and Rp.400,000 per month. This is equal to a savings of Rp. 4-5 million each year," he explained.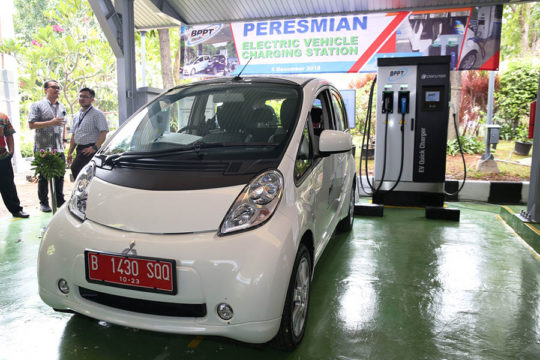 The CEO of PLN, Darmawan Prasodio, said that the new electric recharging stations being put in place in Bali for the G20 Summit forms part of the Indonesian Government's commitment to make the Island province a case study for creating a cleaner, greener Country.
PLN plans for five of the planned 21 electric charging stations to commence operation in January 2022.
Related Articles
G20 Summit to Create 33,000 Jobs in Bali
Advance Team for G20 Summit Visits Bali
The Nusa Dua Ready to Welcome G20 Summit
PeduliLindungi App Required in Bali
Benoa Port to be Showcased to G20 Summit
Bali's Benoa Cruise Port Ready by Mid-2023
G20 Summit to Visit Bali's Mangrove Forest