As the host for the G20 Summit in Bali on 15-16 November 2022, Indonesia has concerns and responsibilities for a secure and smooth-running summit. On numerous occasions in the past, G20 Summits have been the scene of violent street protests by international activists.
An estimated 40 world leaders are expected in Bali for the G20, including US President Joseph Biden. As a result, Indonesia has mounted an unprecedented security operation with more than 18,000 personnel from the Indonesia Armed Forces deployed to safeguard the Summit.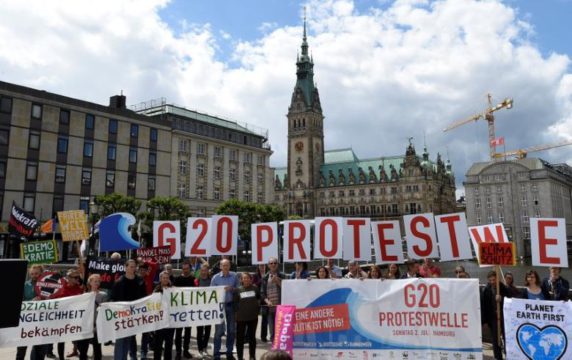 As reported by BeritaBali.com, the Indonesian Police in Bali are asking that any plans for public protests be postponed until after the G20 Summit.
Demonstrations Permitted
The Spokesman for the Bali Police, Commissioner Stefanus Satake Bayu Setianto, said Bali would not ban demonstrations because every citizen is allowed under law to demonstrate according to Law Number 9 of 1998 addressing freedom of public expression.
Nonetheless, Setianto urges the public to refrain from public demonstrations during the G20 Summit. This recommendation is in keeping with a circular memorandum by Governo Wayan Koster limiting general mobility during the G20 Summit. An intensive security operation codenamed "Operasi Puri Agung 2022" is being undertaken by the police and armed forces to bolster the security situation for the Summit.
Commissioner Satake warned that any elements of the public seeking to demonstrate during the G20 would be denied the needed permits. Should demonstrations occur, police will seek to steer demonstrators to the Renon District of central Denpasar, where their activities would be under strict scrutiny and far removed from the main Summit activities.
Separately, Immigration Authorities in Indonesia have warned foreigners participating in public protests during G20 face deportation.
Related Articles
Foreign Protestors in RI Face Deportation
Large Armed Presence in Bali During G-20
Warning: Public Mobility Limits for G20
Work & Study From Home in Bali During G20?
Gala G20 Cultural Dinner to be held at GWK8 Nusa Dua Hotels Declared Secure for G20