Beritasatu.com reports that the World Health Organization (WHO) has announced that the end of the COVID-19 pandemic is at hand. In Indonesia, the pandemic is relatively under control and about to transition to an endemic phase of the disease. WHO reminds vaccination programs against COVID-19 need to be continued and intensified to ensure that the current downturn in the virus does not become an opportunity for a new variant of the coronavirus to enter.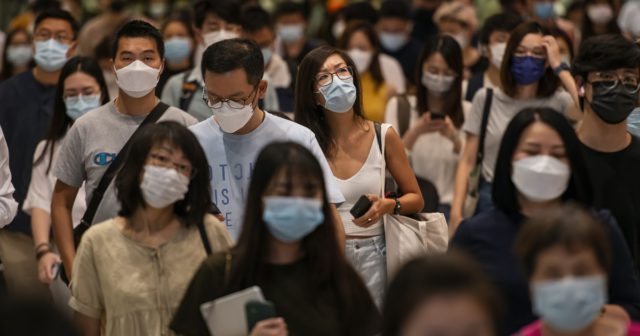 The Indonesian Ministry of Health spokesman, Dr. Mohammad Syahril, admitted that there are already regions of Indonesia that have managed to achieve 100% levels of first and second dosages and 50% levels of third booster shot administration in areas such as Bali and Jakarta.
Based on the WHO standards, for any region to be declared "endemic," – the parameters of success are not solely linked to vaccination levels. Dr. Syahril told Beritasatu.com on Sunday, 18 September 2022, that other parameters for qualifying for a standard of endemic regions must also demonstrate:
Levels of illness and hospitalization must be below 5%.
Levels of fatalities must be below 3%.
The trend for the level of community transmission and infections must be below 1.
The positivity rate must be below 5%.
Dr. Syahril recommends that the public follow official health protocols, especially concerning wearing masks and vaccination programs, to eliminate the disease.
The Indonesian representative of the Ministry of Health reminded that although there are signs that the pandemic is within reach and coming to an end, COVID-19 continues to exist, meaning that health protocols must remain in place.
To that end, Syahril explained that the "true end" of COVID-19 will depend on human behavior in Indonesia and globally. International adherence to mask wearing and vaccination must be maintained until such a time as the pandemic can be declared officially "over."
Continuing, Syahril said that WHO has given six homework assignments that must be completed to end COVID-19 finally. Adding: "If we don't remember to keep public health protocols in place, Indonesia will lose this golden opportunity."
The WHO has established six simple policies that must be followed to end COVID-19. Those six policies are:
Vaccination.
Testing and sequencing.
Ensuring a good system is in place to treat COVID-19.
Being prepared for sudden surges in new cases.
Taking preventative steps to treat the disease and keep it under control.
Keeping the public informed on the subject of COVID-19.
Downloaded from data provided by the Indonesian Ministry of Health, the number of national vaccinations as of Sunday, 18 September 2022:
first dosages total 204,320 (87.07%);
second dosages total 170,930 (72.84%),
third dosages (booster) total 62.6 million (26,68%) from a targeted audience of 234.66 million.
Focusing on three key areas in Indonesia:
DKI Jakarta
– First Dosage: above 100% (12.67 million dosages)
– Second Dosage: above 100% (10.79 million dosages)
– Third Dosage: 53.32% (5 million dosages)
Bali
– First Dosage: above 100% (4 million dosages)
– Second Dosage: 96.47% (3.64 million dosages)
– Third Dosage: 56% (2.11 dosages)
Riau Archipelago
– First Dosage: 99.49% (1.79 million dosages)
– Second Dosage: 85.34% (1.54 million dosages)
– Third Dosages: 40.75% (734,569 dosages)
Related Links
Making the Shift from Epidemic to Endemic
Towards Living Endemically with COVID-19
Indonesia Heads Toward an Endemic Future
Learning to Live Endemically with COVID