Tempo.co reports that Indonesian President Joko Widodo announced on Friday, 10 September 2021, that the Nation is preparing to transition its COVID-19 response from a pandemic to an endemic situation.
Speaking while attending a mass vaccination event for students with special needs in Yogyakarta, President Widodo said that the coronavirus would not disappear anytime soon. The public must learn to control and live with the virus as a fact of life.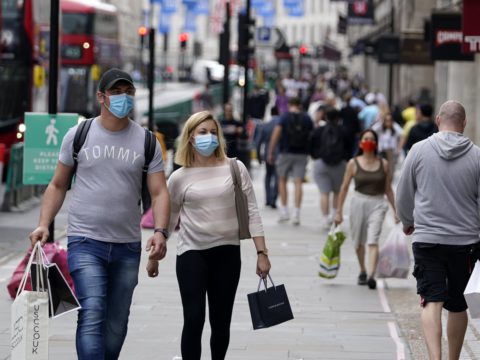 President Widodo said, "We must start preparing the transition from a pandemic to an endemic and learn how to live together with COVID."
The President joined a chorus of similar statements from other national and regional leaders urging the public not to be carried away by a sense of euphoria resulting from a recent drop in new COVID-19 cases. Widodo emphasized that health protocols and the wearing of masks must become a daily way of life.
Commenting separately, Indonesian Minister of Health Budi Gunadi Sadikin said public activities across the country would gradually resume in accordance with each region's PPKM category based on rates of new infections. At the same time, the government will intensify its continuing program of COVID-19 testing, tracing, and treatment. In combination with an aggressive mass vaccination program, these measures are expected to reduce the possibility of future surges in COVID-19.
In harmony with the President's announcement, Sadikin said the public needs to comprehend that the Nation's future course will be transitioning from a pandemic response to the virus to an endemic atmosphere where the disease is controlled by every means available.
Indonesia's Finance Minister, Sri Mulyani Indrawati, has also joined the chorus depicting Indonesia as a country that will learn to live with COVID-19 instead of eradicating the disease. The Finance Minister predicts that the pandemic will become an endemic situation by 2022.
Quoted by Tempo.co, Mulyani said, speaking in an online press conference on Monday, 16 August 2021, said: "So now we are preparing measures on how Indonesia will adjust the situation from pandemic to endemic."
Indonesia's leadership is increasingly adopting the World Health Organization (WHO) view shared with many top scientists – all of whom warn that the COVID-19 pandemic is unlikely to end soon.
Sri Mulyani warns, "Ninety-eight percent of scientists think Sars-CoV-2 will become endemic."
President Joko Widodo said on 16 August 2021 that his government will continue to design policy responses based on "data, facts, and experts' views."
Indonesia's Finance Minister forecasts a strong recovery of the Indonesian economy starting in Q4 2021, continuing throughout 2022, adding that the economic recovery will not run uniformly.
Underlining that lack of uniformity globally, Sri Mulyadi explained: "Countries having vaccine access will see faster recovery, while other states that lack access to the vaccine will face challenges,"
Related Articles
Learning to Live Endemically with COVID
Living in a COVID-19 Endemic World