A large group of tourism operators in Labuan Bajo, West Flores, have called a stop-work protest event for the entire month of August 2022 to protest against plans to increase the cost of a tourist admission ticket to the Komodo National Park to Rp. 3.7 million.
Quoted by Balipost.com, Rafael Taher, the group's coordinator, was quoted by the State News Agency Antara on Saturday, 30 July 2022, saying, "We have agreed to cease all tourism services at the Komodo National Park and West Manggarai from 01 until 31 August 2022."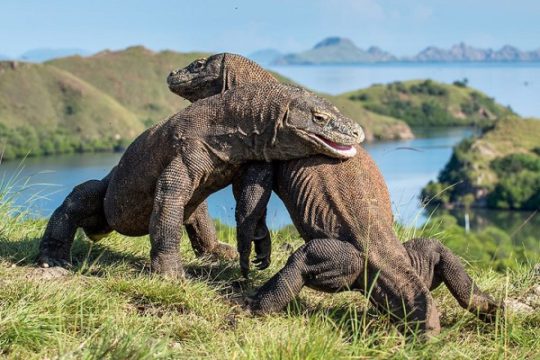 Taher said the protest is to express this dissatisfaction with the recent significant hike in the entrance fee to the Komodo National Park by the Provincial Government of East Nusa Tenggara. He said establishing an exclusive franchise on some park activities by a Regional Government Company – PT Flobamor, represents an illegal monopoly of the local tourism sector.
The protestors claim that the government's increased admission cost and appointment of monopolies within the Park impoverish the people of Labuan Bajo. Because of this, the group is calling for a halt to tourism activities and services,
The protestors include tourist boats, ground transportation operators, restaurant owners, hotel operators, photographers, guides, and food providers.
Taher said tourists are not banned from coming to Komodo and Labuan Bajor during the August "shut down" period but warned they would not be met upon arrival.
Meanwhile, the Head of Tourism for East Nusa Tenggara, Zony Seth Libing, says the provincial government will move ahead with plans to charge Rp. 3.75 million as an admission charge to the Komodo National Park. Sony Zeth Libing, says the fees generated from the higher admission charge are needed to protect and preserve the Park's ecosystem.
Related Articles
Call to Revoke High Entry Rates for Komodo
Confusion Abounds: Komodo Admission Price
Komodo Park to Charge US$260 Per Visitor
A Ship of Fools at Komodo National Park
16 Komodo Dragons Born at Bali Taman Safari
Cruise Ship Fire Near Komodo: No Injuries