Kompas.com reported on Thursday, 27 October 2022 that Russian President Vladimir Putin has reiterated that he "may" attend the G20 Summit in Bali in mid-November 2022.
At a press conference in Moscow, Putin said, "Russia will be represented at this international summit; that is very clear." The G20 Summit, which will see most of the world's leaders in attendance, will be the 17th gathering of the grouping and will be held in Bali from 15-16 November 2022.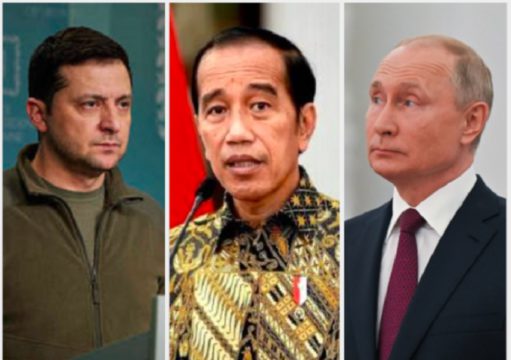 In the same press conference, President Putin underlined earlier claims that Russian companies will easily and readily take control of Russian and European companies who have abandoned their enterprises in Russia during Putin's self-labeled "special military operation" in Ukraine.
At the same time, Putin repeated his readiness to "consider" a sideline meeting at the G20 with US President Joe Biden.
Separately, during a TV interview, Russian Foreign Minister Sergey Lavrov commented that Russia is ready to consider a meeting with President Joseph Biden if invited by the USA to meet. Adding: "We have repeatedly said that we have never refused to have such a meeting. If an invitation is made, we will consider it."
Lavrov said that US President Joseph Biden has remained non-committal on conducting a meeting with President Putin, only saying that "we'll see." He suggested journalists were trying to spin Biden's response as a positive disposition to meet but had no impact on "real politics."
Putting the meeting between Putin and Biden in Bali in further doubt, the spokesperson for the US National Security Council on Thursday, 27 October, said President Biden currently has no desire to sit together with Russian President Vladimir Putin.
Related Article
Putin Plans to Visit Bali in November
Gala G20 Cultural Dinner to be held at GWK
Early Storm Warnings for G20 Summit
World Business to Attend G20 Side Event
G20: RI Neutral & Unaligned Position
Indonesia Invites Ukraine and Russia to G20 Summit
G20 Bali Summit: The Russians are Coming
G20 Conundrum: Russia-Ukraine-Indonesia
Russians in Bali Suffering a Cash Crunch
RI Invites Ukraine & Russia to G20