The State News Agency Antara quotes the Russian Federation's Ambassador to Indonesia, Lyudmila Vorobieva, saying the Jakarta Embassy is preparing for Russian President Vladimir Putin to visit Bali in November 2022 to attend the G20 Conference.
Ambassador Vorobieva's comments were made during a press in Jakarta on Wednesday, 07 September 2022.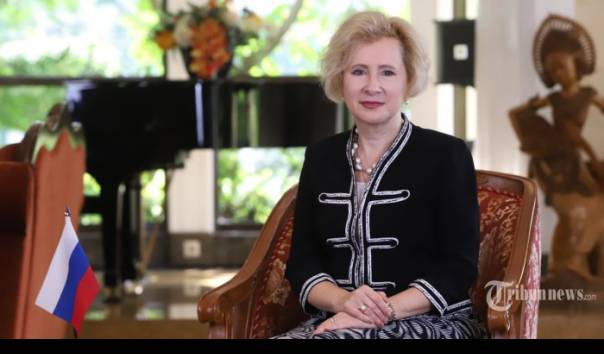 Confirming that President Putin has received a formal invitation from Indonesia to attend the G20 Summit, Vorobieva said, "The Russian Embassy in Jakarta has begun preparing for the arrival of Putin in Bali. On the Indonesian side, President Jokowi has already sent an invitation to President Putin. That invitation was received with great gratitude."
Vorobieva explained that Putin intends to participate in the G20 Summit directly. Adding that the Russian President's attendance continues to depend on developments in several areas, including the military operation in Ukraine, the future situation with COVID-19, and the overall security situation.
Vorobieva restated Russia's continued support of the priorities set by Indonesia's Presidency of the G20 Summit and continues to participate in various G20 programs conducted by Indonesia. Adding: "We fully support Indonesia's Presidency of the G20 and greatly appreciate the position of the President and the Government of Indonesia."
She said Russia is preparing to send two musicians to attend and perform at the G20 on 12 September 2022.
Russia is also ready to attend an October G20 Parliamentary Meeting in Jakarta.
Related Links
Gala G20 Cultural Dinner to be held at GWK
Early Storm Warnings for G20 Summit
World Business to Attend G20 Side Event
G20: RI Neutral & Unaligned Position
Indonesia Invites Ukraine and Russia to G20 Summit
G20 Bali Summit: The Russians are Coming
G20 Conundrum: Russia-Ukraine-Indonesia
Russians in Bali Suffering a Cash Crunch
Bali – a Favorite for Russians & Ukrainians
Ukrainians in Bali Protest Russian Invasion
Ukrainian Protestors May Face Deportation
Bali to Host G20 Summit in November 2022Bali to Host G20 Summit in 2022.