A 33-year-old Ukrainian woman, Baklanova Khrystyna, has been convicted by a Denpasar, Bali Court, for skimming the ATM of a State-owned bank.
RadarBali.com said the woman's conviction under Indonesia's Information and Electronic Transaction Law has resulted in a prison sentence of 34 months. In addition, the panel of judges imposed an Rp. 100 million fine that, if unpaid, will tack on an additional five months of prison time.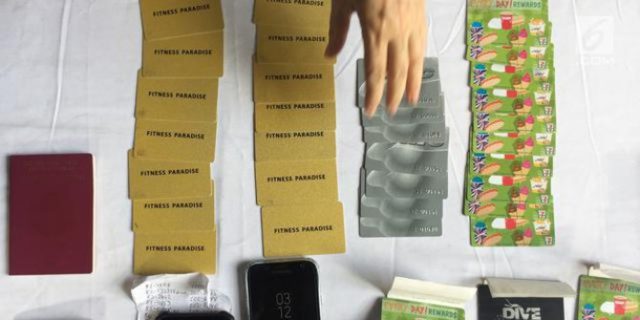 The final prison sentence was less than the four years (48 months) sought by State Prosecutors.
Both the Prosecutors and the woman now can either accept the court's sentence or appeal for a sentence revision.
In the evidence presented before the Court, Khrystyna "skimmed" money from several ATMs in South Bali. The woman was caught after the two clients – Nur Hayati and Marda – reported an unexplained loss of funds from their bank accounts.
Using recordings from CCTV footage at ATM locations and analyzing several transactions, police identified a female suspect wearing a yellow helmet and a green jacket making suspicious transactions. Following several clues, police traced the Ukrainian woman to the Villa Ungasan Aarden. Subsequent interrogations yielded a confession from Khrystyna admitting to several illicit transfers using a magnet card provided by an associate named Maxim.
Police continue to seek Maxim's whereabouts in connection with the case.
The Rp. 325.6 million stolen by Khrystyna consisted of Rp. 175.8 million from the account of Nur Hayati and Rp. 149.8 million from the account of Marda. The bank subsequently replaced the money.
At the time of the woman's arrest, police found 40 magnetic bank cards in her possession.
Related Link
ATM Skimming Crimes in Bali Continue
Ukrainian Female Nabbed for Skimming ATMs
Turk Busted Twice for ATM Skimming in Bali