On Tuesday, 20 October 2020, the trial of Indonesian Musician I Gede Ari Astina (43), more popularly known as JRX or Jerinx – charged with criminal defamation and hate speech, continued in a Bali Courtroom.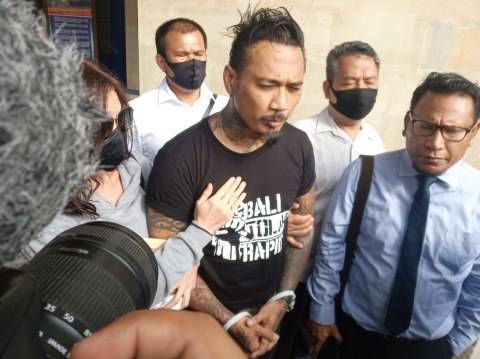 After confronting the Bali chairman of the Indonesian Medical Association (IDI) during the trial session held the previous week, this week's proceedings heard character witnesses called before the Court by JRX's defense team.
Co-members in the Punk Rock band Superman is Dead (SID), Eka Rock and Bobby Cool, recounted their friendship of 25 years and how they viewed the social media postings that precipitated the criminal charges filed by the IDI against their fellow musician.
As reported by NusaBali, Bobby Cool confirmed before the three-judge panel that he had read the postings by JRX on social media and felt they were accurate reflections of widespread public sentiment regarding requirements for COVID-19 Rapid Tests, particularly the risk they think such testing poses to pregnant women.
Cool told the Court: "Jerinx always talks like that. What I heard there was nothing resembling hate speech or hostility. He was only addressing the many complaints from the public that he read on social media. Such as his comments on the need for women to be prioritized for Rapid Tests. I saw no hate speech in what he posted."
Cool described Jerinx as someone who often makes public pronouncements on humanitarian issues. Not only does he make statements on social media, but also at every SID concert. He said Jerinx and his band always raise humanitarian concerns. Adding: "Jerinx often speaks out on behalf of humanity. He has conveyed very many positive messages in the interest of the general public."
Another fellow SID band member – Eka Rock separately and similarly told the Court that Jerinx was a social activist with a deep love for the public. "Jerinx is a critical person. He criticizes societal issues, humanitarian issues, and matters of environmental concern. If he sees some aspect of human society that is unjust and unfair, he will speak up. His criticism is also contained in the lyrics of his songs," he said.
Gusti Ayu Arianti – A Mother's Tale
Jerinx's defense team also called Gusti Ayu Arianti and Nyoman Yudi Prasetya Jaya – a married couple who testified before the Court. I Wayan 'Gendo' Suardana, an attorney representing JRX, explained their presence, saying: "Gusti Ayu Arianti is presented as a witness in support of Jerinx's posts on the risks and potential medical complications posed by Rapid Testing for pregnant women. This witness we presented was one of the rapid test procedures victims whose water broke, forcing a rapid test without proper follow-up testing. A few hours after an operation, the newborn baby died."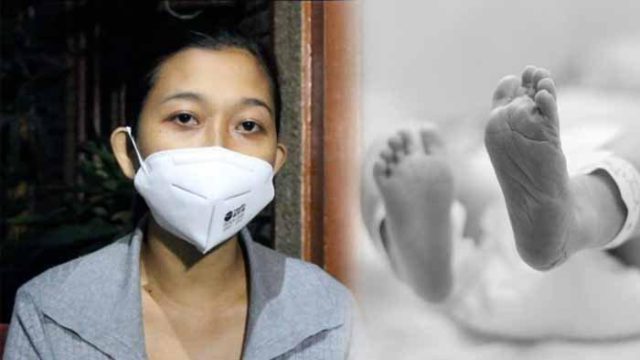 The defense team also announced their plans to call additional expert witnesses in future Court Hearings.
Peaceful Protest Outside the Court
NusaBali also reports how supporters of Jerinx standing outside the Court Building were prevented from distributing baskets of free produce and packaged meals to people passing by the Court building on Jalan Sudirman in downtown Denpasar.
Organizers defended their action as a peaceful effort to distribute food to people suffering because of the COVID-19 pandemic. Those handing out the food were dispersed by officials using loud-hailers with shouted orders of "Disband. Disband" ("Bubar, Bubar) after they managed to hand out a few food packages to passing motorists on the Jalan Sudirman road, opposite the Court House.
Police defended their actions, saying the people handing out food did not have a formal permit for their gathering. Ngurah Jese, one of Jerinx's supporters, said to NusaBali: "Actually, this is a pity. Is an action to share food with the public now an illegal activity that must be disbanded by the police?"
On Monday 19 October 2020, supporters of Jerinx operating under the organization banner of "Komunitas Sudut Solid Peguyangan dan Frontier Bali" handed out free face masks and food in the Banjar Batur Desa Peguyangan, north of Denpasar.
A coordinator for the Group Sudut Solid said the distribution of free food and face masks is done by the organization to reduce the public's burden during the current pandemic. Explaining further, the coordinator said: "We perform this free rice and vegetable distribution as a form of solidarity for solutions JRX often advocated during the pandemic, namely the fulfillment of basic needs for the community, one of which is distributing free food."
The Secretary-General of Frontier (Democratic Front for the People's Struggle), Made Krisna "Bokis" Dinata, said the free distribution of food and mask was an action inspired by JRX and SID's desire and efforts to alleviate the suffering during the current pandemic. "Jerinx inspires all this," said Dinata.
Related Articles
IDI Testifies Against Rock Drummer JRX
Protestors Turned Away at Defamation Trial
Online Trial of Bali Musician Continues
JRX's Walkout from Bali Defamation Trial
Protests Mount for the Release of JRX
Dangerous to Lose Patience with Your Doctor
Bali Musician Charged with Hate Speech
Governor Reminds Dissenters to Shape Up