Tens of demonstrators from a group called Patriot Garuda Nusantara (PGN) gathered in front of the Bajra Sandhi Monument in Renon, Denpasar, on the morning of Friday 27 November 2020.
As reported by RadarBali, the relatively small group of protestors had gathered to reject plans for Muhammad Rizieq Shihab – the outspoken fundamentalist leader of Islamic Defenders Front (FPI) to visit Bali. The PGN also voiced the general objection to the agitative orations espoused by Shihab at every opportunity.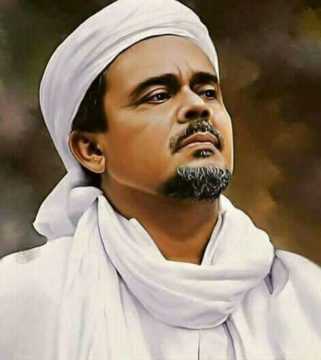 Gus Yadi, the Commander in Charge (Panglima) for the PGN in Bali, declared: "This is an action of support for the Indonesian Armed Forces (TNI), the Police, and the Government who have taken firm action against intolerant groups."
Gus Yadi continued, saying that the FPI leader Rizieq Shihab's actions in the past have done significant damage to National Unity. "What they (FPI) has done is intended to destroy the Nation and its People," said Gus Yadi.
Gus Yadi reaffirmed his strong opposition to the intolerant group's desire to replace the State Philosophy of Pancasila with a caliphate. He said the goal of the FPI was to implements a so-called moral revolution in the form of a caliphate in Indonesia. Yadi angrily questioned: "What more revolution?"
Gus Yadi, on behalf of the PGN, called on the Government and the people not to extend the permission for Islamic Defenders Front (FPI).