The trial of Gede Ari Astina – also known as Jerinx SID, continued on Tuesday, 27 October 2020, in the Denpasar Court with the cross-examination of the defendant by State Prosecutors. Prosecutors quizzed the musician's postings on social media that formed the basis of criminal defamation and hate speech charges against him filed by the Indonesian Medical Association (IDI).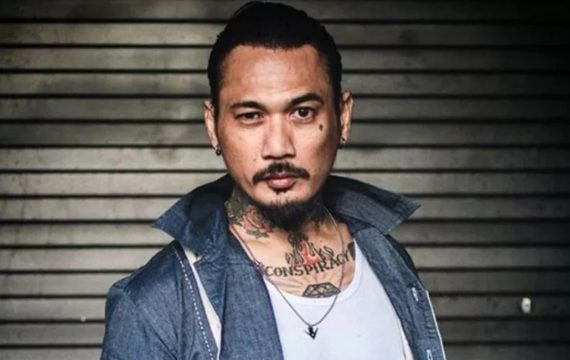 As reported by NusaBali, at several points, Jerinx was left almost speechless by the aggressive questioning from State Prosecutors, asking the judges on several occasions for permission to pause to allow a drink of water.
Later, the defense team took their turn, asking questions of Jerinx and presenting video clips intended to reveal the "true character" of the punk rock musician, demonstrating that he is not a racist and is, in fact, a highly empathetic person.
Jerinx was questioned regarding his use of the word "kacung" – an Indonesian word translated as "lackey" by many media that was used by the musician who claimed the IDI was the "kacung" of the World Health Organization (WHO).
Jerinx told the Court that his use of the word "kacung" about the IDI was much more mundane than "lackey." Jerinx testified: "In my opinion, 'Kacung' means servant. I used the term so I would get a response from the IDI."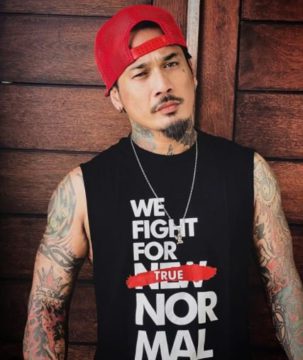 Testimony centered on Jerinx's criticism of compelling pregnant women to undergo COVID-19 testing that he sees as dangerous and life-threatening.
During the most recent trial session, Jerinx took the opportunity to apologize to the IDI publicly. He said he had no intention to injure any party in his statements. Time and again, Jerinx said he only sought a response from the IDI. Despite the apology, Jerinx said he felt he had committed no wrong and felt no regret for his posting that have placed him behind bars.
The trial will resume on Tuesday 03 November 2020, when Prosecutors are scheduled to present their sentencing demands.
Speaking to the press after being questioned directly before the Court, Jerinx said he was glad that he was able to field all the questions launched against him. Adding: "I think it is funny that the IDI did not want to respond or discuss anything with me because they were too busy handing COVID-19, but still they had the time to report me to the police in a much more complicated procedure."
Jerinx then told the press how his father had just undergone a Rapid Test but received varying, contradicting results on a single day. "I feel that I have not done anything wrong, as alleged in the indictment. I would much prefer to be called a 'kacung' than to cause the death of a baby by using fake procedures," said Jerinx.
Related Articles
Bereaved Mother Speaks at Defamation Trial
Bali Court Hears of JRX's 'Critical' Caring
IDI Testifies Against Rock Drummer JRX
Protestors Turned Away at Defamation Trial
Online Trial of Bali Musician Continues
JRX's Walkout from Bali Defamation Trial
Protests Mount for the Release of JRX
Dangerous to Lose Patience with Your Doctor
Bali Musician Charged with Hate Speech
Governor Reminds Dissenters to Shape Up Bali Rock Musician Accused of Defamation