In anticipation of a flood of returning international travelers, Immigration officials at Bali's Ngurah Rai International Airport have established 16 immigration counters in the international arrival counter, each staffed by two officers.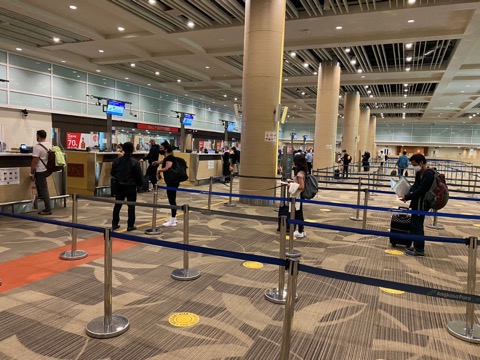 Quoted by NusaBali.com, Jamaruli Manihuruk, the head of the Bali office of the Ministry of Justice and Human Rights, said on Monday, 07 March 2022: "We are very ready to face foreign tourists who will come to Bali, and we also make sure that the ability of immigration checkpoints to serve passengers is 32 passengers per minute,"
Under the most recent changes of immigration law, citizens of 23 countries are eligible to obtain a visa-on-arrival (VOA) upon landing on a direct international flight to Bali. Details regarding the eligible countries and other terms and conditions are available in the link below.
While Bali is temporarily the only port where a VOA is available to the citizens of the selected countries, after an initial stay of four days in Bali, tourists are welcome to roam the entire nation and exit the country from any other international port.
Manihuruk confirmed the fee charged in Bali for the issuance of the VOA is Rp. 500,000.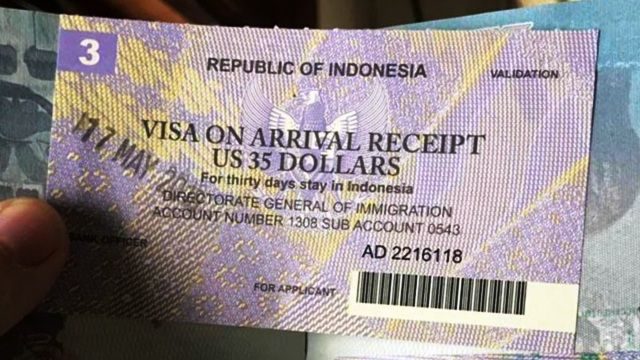 A Visa-on-Arrival has a validity of 30 days and can be extended for an additional 30 days.
Perhaps due to the last-minute nature of the announcement of the resumption of the VOA facility, only one passenger arriving on Singapore Airlines on 07 March 2022 requested and received the visa-on-arrival.
Officials expect the utilization of the VOA service will be maximized over time as travelers become aware of the service. 
Related Links
Bali on 07 March: No Quarantine & VOA Back
Koster: End Quarantine & Resume VOA Now!
Making the Shift from Epidemic to Endemic
Bali to End Quarantine by Latest 14 March
Bali Prepares to End Quarantine
Towards Living Endemically with COVID-19
Indonesia Heads Toward an Endemic Future
Learning to Live Endemically with COVID