Bali "X" Files
The skeletal remains of a man believed to be a 76-year-old Spanish expatriate were found in a private residence at the Wisma Nusa Permai Complex, Block D/49 in Nusa Dua, on Sunday, 13 March 2022.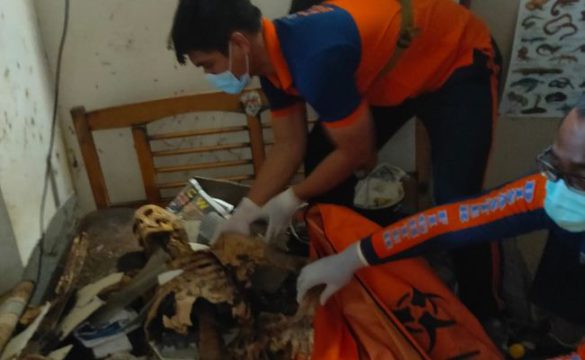 Police believe the dead man is Mario Llobet Esteban, born on 17 September 1945, in Barcelona, Spain. There is, however, less specificity on the date of Esteban's death that may have occurred at any time in the past 5-6 years.
A human skeleton was found by an Indonesian "adopted son" Anang Firdaus (39) and a companion, Purwanto, on a bed in the residence rented by Esteban after the two men bypassed a bolted gate and forced entry via a locked door.
The friendship of the Spaniard and Firdaus was possibly estranged, as the Indonesian adopted son told police he had not seen Esteban since 2013.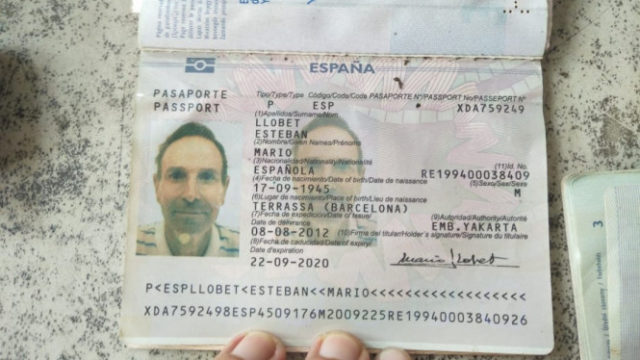 Firdaus also told police he had encountered Esteban in a recent dream in which the man spoke to him and summoned him to visit his home.
As reported by RadarBali.com, the state of the skeleton remains amounted to only dry bones in a room found in great disarray. Even ceiling elements had collapsed onto the bed, suggesting the dead man may have laid undiscovered for months, if not years.
Esteban had contracted the residence since 1998, and neighbors told police they had not seen their neighbor for at least five years, causing them to assume the man had returned to his homeland.
A passport found in the house (shown) had expired on 22 September 2020. It was not reported what type of Indonesian visa permit was held by Esteban.
Search and Rescue Ambulance Crews transported the man's remains to the Sanglah General Hospital in Denpasar.
Police continue to investigate the circumstances of the man's death.