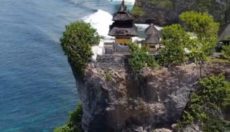 PUPR Survey Teams Investigating Geophysical Structure and Soundness of Cliff-Base Under Bali's Pura Luhur Uluwatu.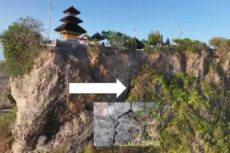 Growing Fear of Natural Disaster Precipitated by Growing Crack in the Cliff Face Under Pura Luhur Uluwatu in South Bali.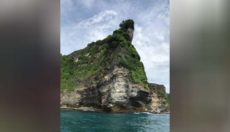 Plans to Reinforce Cracking Cliff-Face Beneath Pura Luhur Uluwatu Put on Hold Due to COVID-19 Pandemic.