Bali's Provincial Task Force for the Mitigation of COVID-19 has called a sudden end to free-of-charge Rapid Tests for the novel coronavirus provided to drivers and crews of trucks carrying logistical good on ferries landing in Gilimanuk, West Bali and Pandangbai, East Bali.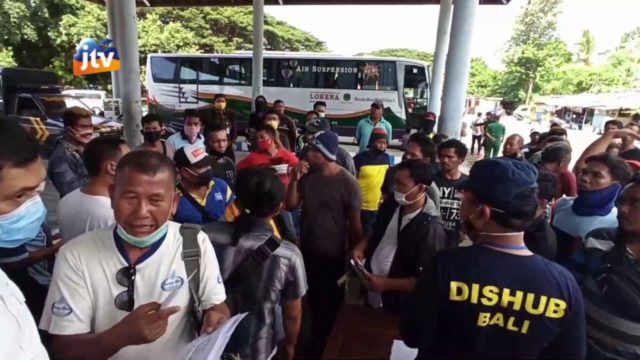 Truck drivers are now required to present a letter proving a "negative" result on a recent COVID-19 Rapid Test. The Province of Bali has suspended paying for Rapid Tests for those intending to enter Bali at the two ports on Thursday, 18 June 2020, at 8:00 am. As reported by NusaBali, the working chairman of the Bali Task Force on COVID-19 Mitigation, Dewa Made Indra, issued a formal memorandum (Surat Edaran (SE) Nomor 257/GugasCovid-19/VI/2020 tanggal 16 Juni 2020) ending free tests at the seaports of Gilimanuk and Padangbai.
The Bali COVID-19 Task Force has written on 30 May 2020 advising transport and logistic companies advising that it is now their individual responsibility to obtain a certificate verifying a recent "negative" PCR Swab Test.
Dewa Made Indra said drivers of transport trucks would need to obtain the results of a rapid test issued by a government hospital or medical center (puskesmas). The State-Owned PT ASDP Indonesia Ferry is reportedly providing free rapid tests for logistic drivers at the ports of Gilimanuk and Padangbai.