TEMPO.CO quotes Andre Rosiade, a member of Commission VI of the Indonesian House of Representatives (DPR) from the Gerinda Faction, as pledging his party's full support to calls by the national chairman of the Gerinda Party, Prabowo Subianto, to rescue the national flag carrier Garuda Indonesia from bankruptcy.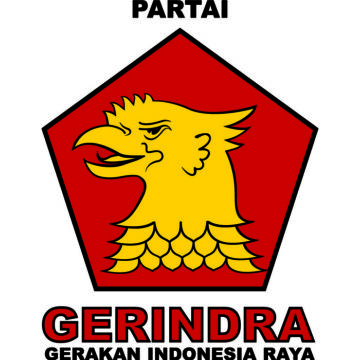 Prabowo Subianto Djojohadikusumo, who unsuccessfully ran for President in 2019, currently serves as Indonesia's Minister of Defense in President Joko Widodo's "Onward Indonesian Cabinet."
"Our faction's (Gerinda's) path is clear, and following instructions from Pak Prabowo, we support the option of saving Garuda from bankruptcy. Forget about discussing Pelita Air and forget about other options," said Andre during a working session at the Indonesian Parliament building on Tuesday, 09 November 2021.
One proposal tabled in discussion on the future of Garuda Indonesia was to liquidate the National Flag Carrier and have PELITA – a small charter airline operated by the State Oil Company Pertamina step into the role of State-owned Indonesian flag carrier.
According to Andre, the government should focus on restructuring and supporting the continuing operation of Garuda Indonesia to ensure that the country has a national flag carrier.
The Gerinda Party legislator also called on the BUMN Ministry in charge of Garuda Indonesia to report and expose any past corruption of the Airline. He claims the aircraft leasing companies entered into corrupt contracts at unsupportable prices levels for airplanes that do not, in any case, meet the requirements of the Indonesian national Airline. Adding sternly: "Give no consideration by failing to report officials who are already in prison (for corruption)."
Andre also wants the DPR to establish a working committee to help restore financial viability to Garuda Indonesia and supervise the Airline restructuring.
Garuda Indonesia is facing a mountain of debt blamed on past mismanagement and corruption. The Airline's total debt now exceeds US$ 9.8 billion (Rp. 140 trillion). Garuda is currently negotiating with leasing companies to reduce its debt level to US$ 3.68 billion.
Garuda's restructuring plans encompass a three-part scheme to:
Reduce the size of the Airline's armada from 202 in 2019 to 134 aircraft in 2022.
Renegotiate leasing contracts with 36 leasing companies to 40-50% of their current level.
The refutation of certain other debts owed to creditors by Garuda Indonesia.
Related Articles
Garuda to AXE 41% of its Air Routes
Bracing for a Tearful Farewell to Garuda
Rapid Descent of Garuda Indonesia
Garuda on the Precipice of Collapse?
BEI Suspends Trading in Garuda Stocks
Nikkei Asia: Indonesia's State Airline Garuda Hangs by a Financial Thread
Former Garuda CEO Sent to Prison
Garuda Terminates Another 700 Workers