Moroccan Hassan Toriss and Ugandan Immaculate Chemutai logged the best winning times in the Maybank Bali Marathon 2022, each winning Rp. 200 million in the race held in Bali on Sunday, 28 August 2022.
Widya Permana, the Project Director of the Maybank Marathon, presented symbolic checks to the two winners. Torris recorded a winning time of 2:25:38 while Chemutai crossed the finish line at 2:42:32.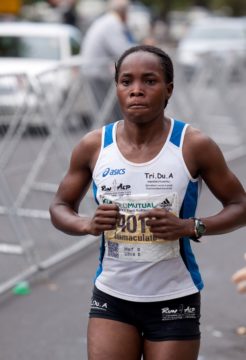 The best finishing time for a male Indonesian athlete was recorded by Rikki Marthin Luther Simbolan, who covered the 42-kilometer distance in 2:34:49. Meanwhile, the best Indonesian female time was clocked by Odekta Elvina Naibano at 2:55:45.
Both of the Indonesian top-finishers were each awarded Rp. 125 million.
A comprehensive list of finishing times and divisional winners can be found on the Maybank Marathon Website.
Quoted by Nusabali.com, Permana commented, "Maybank feels both honored and proud to be able to present the Maybank Marathon to both spectators and athletes from Indonesia and abroad."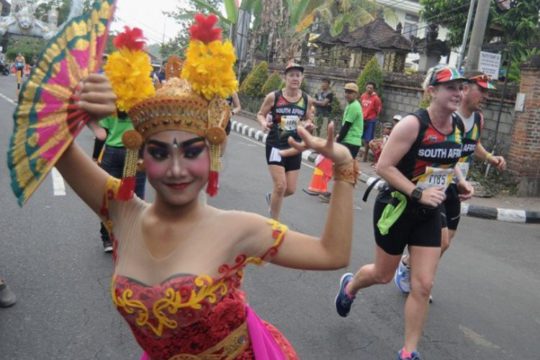 The Maybank Bali Marathon is ranked among the world's elite sporting events of its kind, acknowledged and certified by World Athletics (formerly The International Amateur Athletic Federation). Now in its 11th edition, Maybank Bali Marathon is known by athletes from around the world and furthers road racing into a favored national sport in Indonesia.
This year's Marathon, held in the Regency of Gianyar, attracted 10,000 runners from 50 countries.
The Marathon operates over three categories further subdivided by sex and age:
Full Marathon of 42.195 kilometers
Half-Marathon of 21.1 kilometers
10 Kilometer Event
Related Sites