BaliPost.com reports that plans are afoot to triple the Visa-on-Arrival (VOA) cost from the current Rp. 500,000 to Rp. 1.5 million.
News of these plans has precipitated vociferous opposition from many tourism leaders in Bali, complaining the visa fee hike plan is inappropriate when tourism is only starting to revive.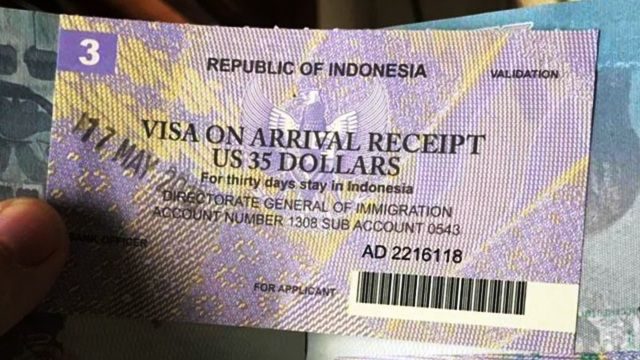 The chairman of the Bali Tourism Board (Gabungan Industri Pariwisata-GIPI), Ida Bagus Agung Partha Adnyana (Gus Agung), said that his organization and many associated stakeholders highly object to the plan to increase to VOA fee. Gus Agung pointed out that since the reintroduction of the VOA for a restricted number of countries, foreign tourist arrivals to Bali have increased dramatically, now averaging some 2,500 travelers each day.
Gus Agung cautioned that plans to increase the VOA fee could boomerang current efforts to rebuild Bali's tourism economy after two devastating years of the global pandemic. Adding: "We (GIPI) and ten stakeholder organizations object to plans to triple the cost of the VOA." The Bali Tourism Board chairman's comments were made during a discussion of "Coming Back to Bali – Collaborative Action for Bali International Traffic Rebound 2022" held in Nusa Dua on Thursday, 14 April 2022.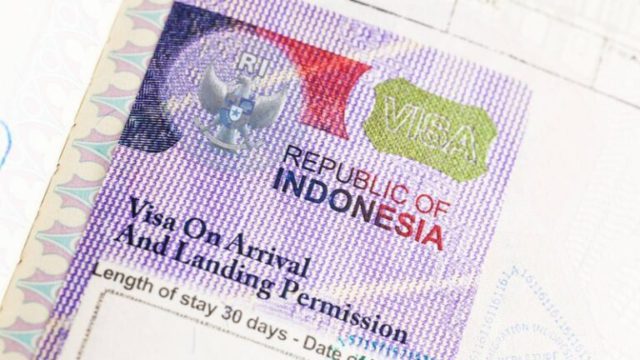 The current cost of a VOA paid at Bali's airport on arrival is Rp. 500,000 (US$35) and is valid for a 30-day visa and can be extended a single time for another 30 days after paying an additional Rp. 500,000.
During Thursday's meeting, Gus Agung called on another participant in the discussion, Dony Oskaria, to bring the objections from Bali regarding any increase in the VOA price to government forums in Jakarta. Dony Oskaria serves in the senior management of two state-owned companies: the CEO of Aviasi Pariwisata Indonesia and a Commissioner of Citilink Airlines.
In response, Dony promised to work to have any plans to triple the cost of the VOA revoked. Moreover, he said he would try to get government ministers to respond directly on the matter. In the meantime, Dony called on tourism practitioners to promote and bundle products to entice travelers to come to Bali.
Faik Fahmi, the CEO of PT Angkasa Pura I, the company that manages Bali's Airport, said landing fees had been reduced for foreign airlines to stimulate the return of direct international flights to Bali. Angkasa Pura extended free landing fees to foreign carriers from October until 31 December 2021. Starting in January until the end of June, landing fees were reduced by 50%.
Following Initial reports of an imminent tripling in VOA fees, Bali's Governor Wayan Koster has formally denied any plans to increase VOA fees, branding such reports as "hoax."
Related Articles
Plans to Increase VOA Branded as 'HOAX'
VOA's Trending Upward in Bali Arrivals
DPS Cuts Landing Fees for Int'l Airlines
Bali on 07 March: No Quarantine & VOA Back
Government Plans to Expand VOA Facility
Bali Stakeholders Want Low Hotels Rates
The Difference in VOA & Visitor Visas Explained
How to Obtain a B211A Visa for Indonesia
Bali Airport Ready for Surge in VOA Users
Bali on 07 March: No Quarantine & VOA Back
Making the Shift from Epidemic to Endemic
Towards Living Endemically with COVID-19
Indonesia Heads Toward an Endemic Future
Learning to Live Endemically with COVID