Underlining the precarious nature of the regional airline industry during the continuing pandemic is a report published by travel.detik.com that Thai Airways is undertaking a massive restructuring of its armada and staffing structures.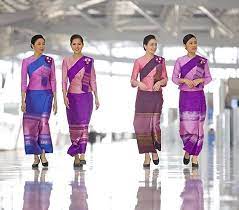 To escape being declared bankrupt by the commercial courts, Thai Airways is selling 42 aircraft and terminating the employment of one-third of its workforce.
The fleet and staff reduction decision was announced by the Thai Airways Restructuring Committee chairman, Piyasvasti Amranand, on Tuesday, 02 November 2021, as reported by The Bangkok Post.
In keeping with the announced restructuring steps, Thai Airways will reduce its current payroll from 21,300 workers to 14,500 starting in December 2021.
Even before the onset of the COVID-19 pandemic, Thai Airways has been hemorrhaging cash since 2012. Steps now underway by the Thai Air Carrier include securing credit lines from several sources worth 25 billion Baht and discussions for a further 25 billion Baht cash infusion from the Thai Government.
Following recent restructuring measures, Thai Airways booked a profit of 11.1 billion Baht for the first six months of 2021. During the same six-month period in 2020, Thai Airways recorded a loss of 28 billion Baht.
Among the many innovative schemes to increase revenue streams for the Airline, Thai Airways has opened some of their parked aircraft as restaurants.
The Airline's management is hopeful that recent decisions by the Kingdom of Thailand to reopen the country to an extensive list of nations whose travelers are fully vaccinated without requiring a quarantine period will boost the fortunes of the aviation industry.
Related Articles
Bracing for a Tearful Farewell to Garuda
Rapid Descent of Garuda Indonesia
Garuda on the Precipice of Collapse?
BEI Suspends Trading in Garuda Stocks
Nikkei Asia: Indonesia's State Airline Garuda Hangs by a Financial Thread
Garuda Terminates Another 700 Workers
Garuda CEO: Little Cause for Optimism
Exit the Dragon: Hong Kong Dragonair Closes