As reported by NusaBali, Indonesia's Minister for State-owned Enterprises (BUMN), Erick Thohir, says the Indonesian aviation sector will need eight months or, at the very least, until October 2022 to recover economically.
Thohir said his projection is based on the post-pandemic economic recovery underway in many countries. "It is now beginning to become 'normal' in many countries, including Indonesia. The recovery will perhaps need another 6-8 months. Certainly flying has become the travel alternative for business and tourism travel," said the BUMN Minister quoted by the State News Agency Antara on Wednesday, 27 April 2022.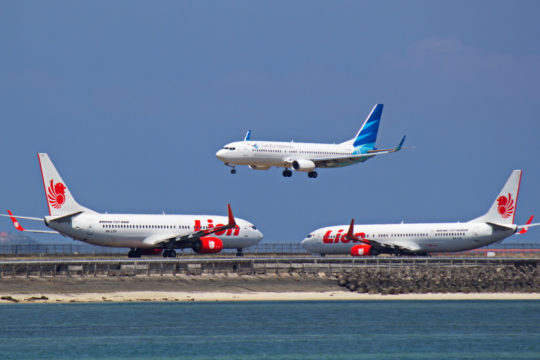 Thohir says the current recovery serves to push PT Garuda Indonesia to solve its financial difficulties quickly. At the same time, Thohir does not want to see an outside party interfere in sorting out Garuda's economic problems. Adding: "I am pushing for a maximum settlement of Garuda's problems, of course, a good resolution – I don't want to see Garuda pressured by its lessors."
Thohir alleges that the parties who have leased airplanes to Garuda have acted corruptly and should not be allowed to dictate Garuda's financial future. Moreover, Garuda Indonesia is still awaiting the announcement on the rescheduling of the Company's debt expected on 20 May 2022.
Once a decision on the rescheduling of debt is made, Thohir will re-evaluate the supporting infrastructure from other State-owned companies, especially those operating in the aviation sector. The Minister said he would not hesitate to interfere personally to create a balanced situation.
Related Links
DPR Urges $552.4 Mn Cash Boost for Garuda
Garuda Seeks to Cancel Aircraft Orders
Gerinda Party Wants Gov't to Rescue Garuda
Garuda to AXE 41% of its Air Routes
Bracing for a Tearful Farewell to Garuda
Rapid Descent of Garuda Indonesia
Garuda on the Precipice of Collapse?
BEI Suspends Trading in Garuda Stocks
Nikkei Asia: Indonesia's State Airline Garuda Hangs by a Financial Thread
Former Garuda CEO Sent to Prison
Garuda Terminates Another 700 Workers