Now that Garuda Indonesia has managed to dodge bankruptcy by rescheduling its massive debt under the Government's Debt Repayment Obligation Suspension Program (PKPU), the national flag carrier is rebuilding an efficient fleet of aircraft by securing back from lessors three Boeing 737-800 NGs.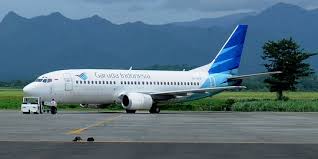 Quoted by Tempo.co, the CEO of Garuda Indonesia, Irfan Setiaputra, said on 22 July 2022: "The increase in flight frequency is a projection of our optimism for a positive performance outlook that will continue to improve in the future." Setiaputra explained further, "Especially through aligning the production equipment capacity base with market demand whose growth is increasingly consistent amid the pandemic handling."
As part of the Airline's financial and operational restructuring during the COVID-19 pandemic, many routes were reduced, and the size of the company's armada was rationalized. This rationalization includes the return of many aircraft to lessors.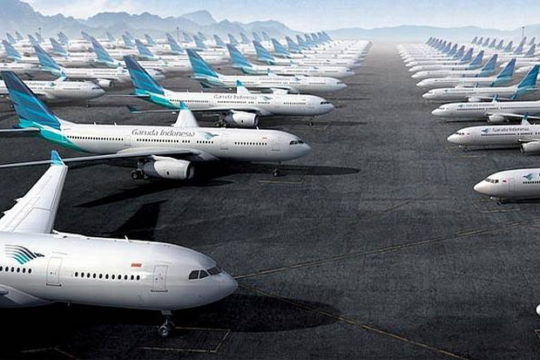 Garuda has been operating only 33 airplanes, down from its pre-pandemic fleet of 142 planes. Now on the path to recovery, Garuda plans to soon operate 70 aircraft by the end of 2023.
By August 2022, Garuda Indonesia will operate 650 separate flights each week, up from the 650 weekly flights they operated in July.
Related Articles
Garuda Strikes Deal with its Creditors
DPR Urges $522.4 Mn Cash Boost for Garuda
Garuda Seeks to Cancel Aircraft Orders
Gerinda Party Wants Gov't to Rescue Garuda
Garuda to AXE 41% of its Air Routes
Bracing for a Tearful Farewell to Garuda
Rapid Descent of Garuda Indonesia
Garuda on the Precipice of Collapse?
BEI Suspends Trading in Garuda Stocks
Nikkei Asia: Indonesia's State Airline Garuda Hangs by a Financial Thread
Former Garuda CEO Sent to Prison
Garuda Terminates Another 700 Workers